Iragan ekainaren 8an, adin guztietako 2.500 boluntariok erantzun genion deialdiari. Emaitza: 8 tona hondakin gutxiago gure itsasertzean.
Eta garrantzitsuena: gure egunerokoan egiten ditugun ahalegin txikien bidez aldaketa handiak egin ditzakegula ohartzea.
Jarrai dezagun buru-belarri! Parte har dezagun konponbidean!
Itsaso eta itsasertzeko hondakinek larri eta zuzenean eragiten diote biodibertsitateari, gure ekonomiari, turismoari eta baita gure osasunari ere.
Zero Plastiko Urdaibai herritarren ekintza jardunaldiak 2.500 boluntario lortu nahi ditu Busturialdea-Urdaibai eskualdean eskala handian garbiketa bat egiteko eta gogoeta indibidual eta kolektibo bat eragiteko plastikoak egunero erabiltzen ditugun moduari buruz.
Urdaibaiko Biosferaren Erreserbako eta Gaztelugatxeko Doianeko Biotopo Babestuko hainbat puntutan hondakin asko metatu direla antzeman da. Itsasertz garbiagoa edukitzeak, paisaia ederrago eta garbiagoak edukitzen laguntzeaz gain, hainbat eta hainbat animalia eta landare espezieren habitat eta babesleku diren eremu jakin batzuen egoera hobetzen lagunduko du.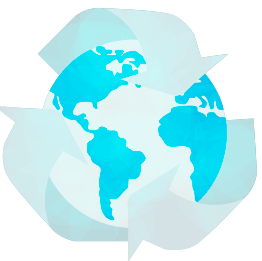 KONTSUMO JASANGARRIAREN OHITUREI BURUZ SENTSIBILIZATZEA
Plastikoa existitzen den material erabilgarri eta moldakorrena da. Masiboki erabiltzearen ondorioz, ordea, hainbat arazo sortzen ari da itsaso eta ozeanoetan; horietan amaitzen baitute plastiko asko eta askok. Plastiko kutsaduraren arazoa konpontzeko, gure kontsumo ohiturak sakon berrikusi behar dira. Berdin-berdin bizi gaitezke plastiko gutxiago erabilita.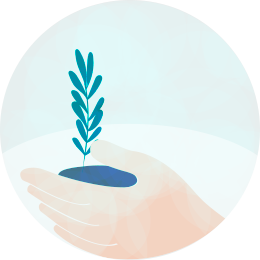 Itsasertza sakon garbitu ahal izateko, garrantzitsua da Urdaibaiko Biosferaren Erreserbarekin eta Gaztelugatxeko Doianeko Biotopo Babestuarekin konpromisoa duten pertsona, kolektibo, elkarte eta erakunde guztien lankidetza izatea.
Cubre casi el 71% de la Tierra. Es el océano. Pero debajo se esconde una realidad dramática. Cada año, ocho millones de toneladas de plásticos acaban en el mar. En el Día Mundial de los Océanos la ONU tiene claro cuál es el objetivo: acabar con la contaminación por plásticos.
España se ha llenado de iniciativas para concienciar a la gente sobre este problema. En Bilbao, más de 2.000 voluntarios y 300 submarinistas han conseguido limpiar 40 kilómetros de costa. "Da mucha tristeza bajar ahí y encontrar toda esta cantidad de basura", lamenta uno de los submarinistas. Así es como limpian la costa: se marca un rectángulo, se filtra la arena y lo que queda es toda clase de restos de plásticos.
Thousands of volunteers plucked plastic and other waste products from the rocks and beaches along Spain's Basque coast on Saturday, while divers took to the sea to clear garbage from the water as part of World Oceans Day. Divers retrieved rusted scrap metal, a shopping trolley and a discarded bicycle from the waves alongside plastic waste. Volunteers dressed in blue T-shirts sifted through fine sand to remove fragments of plastic as well as collected larger items like bottles.
La conversación se desarrolló ayer en el tren de Bermeo a eso de las 9.30, cuando un grupo de buzos ya estaba recogiendo en el puerto vizcaíno los desechos del fondo: una batería, maromas, tubos… «¿Sabes cuántos años tarda en descomponerse un pañal?», preguntó una pasajera a las dos amigas que la acompañaban. Tenían a la…